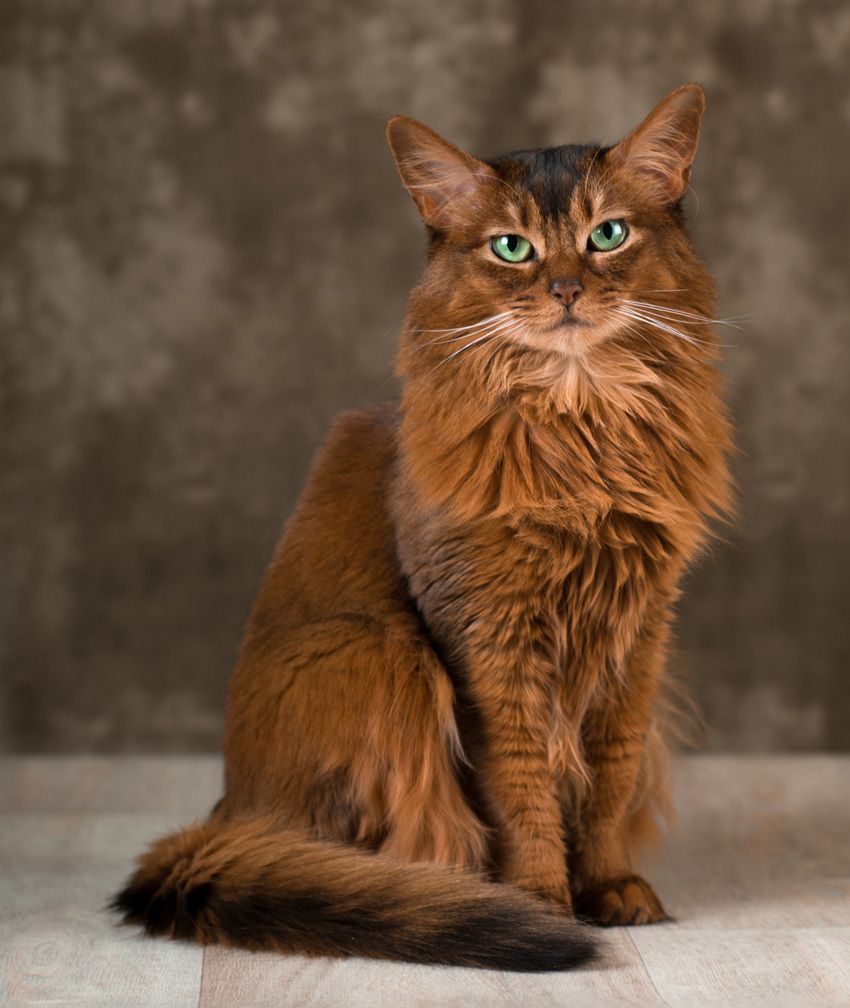 The Somali lives life to the fullest. He climbs higher, jumps farther, plays harder. Nothing escapes the notice of this highly intelligent and inquisitive cat. Somalis love the company of humans and other animals.
Breed Overview
Temperament: Mischievous, Tenacious, Intelligent, Affectionate, Gentle, Interactive, Loyal
Origin: Somalia
Life Span: 12 - 16 years
Adaptability: High
Affection Level: High
Energylevel: High
Child Friendliness: Moderate
Dog Friendliness: Moderate
Shedding Level: Moderate
Social Needs: High
Stranger Friendliness: High
Tendency To Vocalize: Low
Hypoallergenic: false
Weight: undefined lbs
Intelligence: High
Disclaimer: While the characteristics mentioned here may frequently represent this breed, cats are individuals whose personalities and appearances will vary. Please consult the adoption organization for details on a specific pet.
Other Cats and Kitten Breeds